This Saturday (Feb 1st) is only 8 weeks away from the UWCT road race and gran fondo (March 29th and 30th, 2014), which will undoubtedly be two of the best races for local riders – especially those in Masters age groups – for 2014. (Information available on the Perth UWCT website.) Add to this the satisfaction of being able to say that you've qualified for the World Amateur Road titles in Slovenia in August – for those who finish in the top 25% of their field.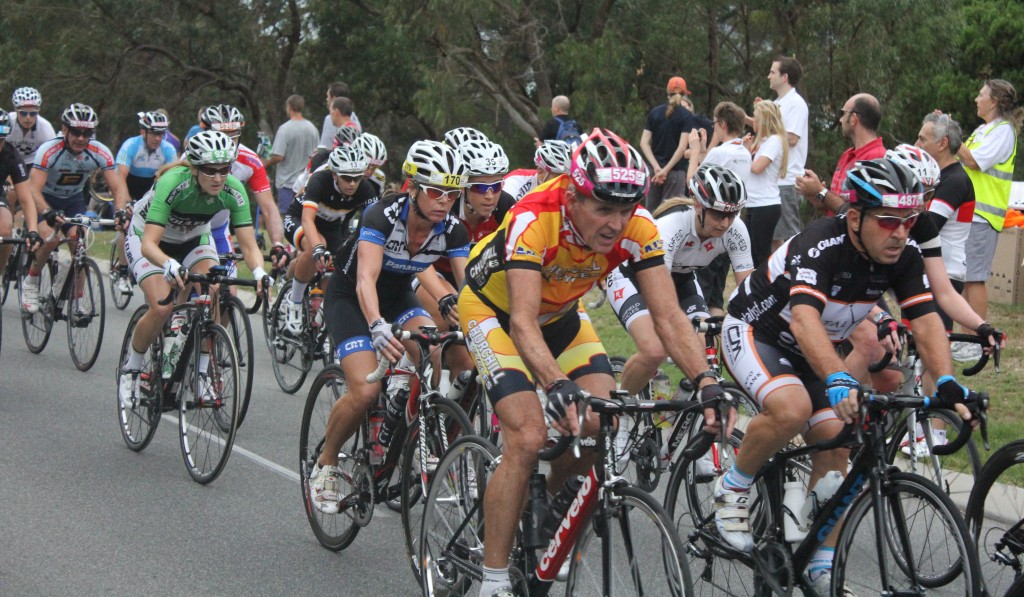 Early Bird entry fees close soon i.e. Friday this week at midnight (January 31st, 2014) and registrations for this event end at midnight on Sunday 16th March, 2014.
So it's time to do some race specific training on the course: 
Race distance is 98 km – made up of 2 short laps (that go straight up Oceanic Drive) and 10 long laps that go up Waldron Ave (the steep bit towards the Quarry Amphitheater that the NSR race used in 2013). It's unlikely that the Waldron Drive boom gate will be open on Saturday mornings, so we'll limit our enjoyment to the short 8km circuit.
Training Info
WHERE/WHEN: Meet under the Narrows (usual city side spot) at 6:00am.
WARMUP: via Mounts Bay Rd, Winthrop Ave, Aberdare, Stubbs, Alfred, Brockway (past Graylands Hospital) and Underwood until we get to Perry Lakes Drive at 6:20 approx.
FORMAT: We will aim to ride the first 3 laps in a 'caring and sharing' manner i.e. riding tempo up the hill and keeping a large group together at around 12:30/12:40 per lap, then it's off-the-leash for the next 5 or 6 laps (i.e. forming smaller self-organised ability based groups) depending on time. The fastest group will average around 40km/hr (~12mins per lap) once they're up and going.
The repetitive 8km circuit does have a big advantage if you're a droppee; it's not far back to base (Start/finish in Perry Lakes Drive) if you need to sit out a lap or stop. In the past, riders have self-selected a small group or partner to ride with – after the first few laps – until they've had enough. 
REGROUP: Final regroup for everyone will be at 8:00 in Perry Lakes Drive, before a gentle warm-down heading to Dome in the city (by 8:30ish, unless you need to put in some laps of Kings Park). Distance: usually >90km.
Start freshening up now.