it's a big world out there, especially since perth is one of those cities where everyone seems to know each other.  what i have been surprised about is how often the spr connection brings people together.  the picture above is of sarah and charlotte over in france, and while that was probably prearranged, it is good when two holiday's converge.  the picture to the right is jj and edward.  edward used to ride with us a lot while he was working over here for bhp.  he has since headed back to korea and if you follow him on strava, he is still doing big k's.  jj and elar are over there on holidays and were surprised to see an spr jersey riding around.  it is good to make those connections and even better when they are unexpected.  you will be surprised how many waves you get just on the bike path if you are wearing your club colours.
ride leader sponsor – the ride leader sponsor for july is 45 Degrees North, a cycling/coaching/chalet/training facility based in morzine in france.  more info can be found on the previous post.
rules of engagement – please read the previous post if you come out on any of our rides.  it is up to all members to enforce these rules.
tour night – not an official spr event, but there is a viewing of stage 19 this friday 22nd july at the local hotel in freo.  a separate room has been arranged with a projector so everyone can see the action of the second last mountain stage.  see the facebook event for further detail.
tour de france tipping – heading into the final few days of the tour and there seems to be clear winners in the sweepstakes.  however, the final standings is where the big money is hiding.  if your team hasn't collect much loot so far, but has riders in the top positions, then you can expect a share to come. the sweepstakes leaderboard is already being updated, so you can see which teams are doing well at the moment.
spr quarterly breakfast – it's a breakfast.  it's held quarterly.  it is coming on the 30th july.  see the previous post for more details.
swan valley photos – the club organised for tony lendrum to take photos at this years cyclo-sportif at swan valley.  the photos are now available to download from this website for you to use as you wish.  use the multimedia tab on the menu or click on this link.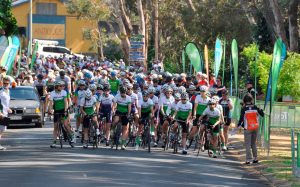 tour of margs – expressions of interest for the spr teams close after this weekend.  anyone that has been at previous years events will attest to what a great club/team experience it is.  check out the previous post and put your name down if you are interested.
bike swap meet – later this year perth will be hosting the pacific youth track cycling tournament. this event will actually cost quite a bit to hold and as such midland are organising a bike swap meet to raise funds.  if you have any old bike parts that you think still have value, then you can register to sell them at this event.  on to of this, it will be held at the velodrome while friday night track racing is one.  buying bike stuff and watching bike racing.  what more can you ask for.  click on the flyer pic to the right for more details.
uwct training – the new uwct grand fondo course has been annouced and as such we will be running training rides on sunday.  this will replace the normal long hills ride and will be a race pace ride for those that have qualified and those that just want a hard hit out.  check out the previous post for more details.
spr road race champs – the club road champs has been updated after the second pickering brook race.  if you have raced in any of the races listed, see how you are tracking in club points.  the leaderboard can be found in the menu above or here.
ride routes – the prediction for this saturday is a mid morning shower.  usually these things slide a bit over a couple of days, so we may get away with a dry run.  the cold mornings are returning next week, so that means drier starts to the day.  this time of year it is a matter of making up for what you have missed.
saturday 23rd july
ride starts under the narrows (cityside) at 5:30am
early lap – earlybird 40.93km spr special
all rides start at coode st carpark at 7:00am
development group –  novice shelley 36.06km spr saturday
transitional – trans rebold 38.69km spr saturday
fast & main groups – karrinyup 52.14km spr saturday
sunday 24th july
ride starts under the narrows (cityside) at 5:30am
early lap – earlybird 40.93km spr special
all rides start at coode st carpark at 7:00am
development group – coffee ride
short – khna weir 72.23km spr sunday
long – uwct grand fondo final 2016 training
monday 25th july
ride starts under the narrows (sth perth side) at 5:30am
south stock 33.76km spr monday
tuesday 26th july
ride starts under the narrows (cityside) at 5:30am
spr tuesday 36.37km (river ride)
ride starts frasers carpark at 5:45am
development group – interval training kings park
wednesday 27th july
ride starts raffles bike path at 5:30am
interval training – stock road repeats
thursday 28th july
ride starts under the narrows (cityside) at 5:30arm
spr thursday 37.26km (cott & freo)
ride starts frasers carpark at 5:45am
development group – interval training kings park
friday 29th july
ride starts under the narrows (sth perth side) at 5:30am