quite a busy weekend last week with cyclosportif's, cyclocross and masters racing all happening.  winners are grinners down at the masters racing but i think that they may need to upgrade the podium boys before next race.  however, it is masters, so maybe they are age-appropriate podium boys.  this coming weekend is again going to be busy.  the tour de france starts on saturday and again we are running a sweepstakes.  stage 1 signifies the start of a long few weeks, whilst saturday marks the end of a different type of race. the federal election finishes with the country casting it's ballot.  as would you have seen, i am running for federal senate as a candidate for the australian cyclist party.  we are realistic on our chances, but the more votes we get, the more chance the major parties will have to start taking notice of us.  i know that i have your support, but you need to convince your family members to throw a vote our way too.
ride leader sponsor – the ride leader sponsor for july is 45 Degrees North, a cycling/coaching/chalet/training facility based in morzine in france.  more info will be posted soon.
federal election – as mentioned the last couple of weeks, i am standing for the wa senate at this years federal election as a candidate for the australian cyclist party.  on top of your vote, we also need your support to let others know that they have another choice in the election.  convince those family members to put us on their preferences or even better as #1.  check out our facebook page for more details as they emerge.
rules of engagement – please read the previous post if you come out on any of our rides.  it is up to all members to enforce these rules.
tour de france dinner – our annual tour de france dinner is on again to celebrate the biggest bike race of the year.  tickets are selling fast to next weekends event, so jump on in if you want to attend.  please see the previous post for more details and a link to the online shop.
tour de france tipping – the sweepstakes are now open for this years tour.  each entry is given a random team and then win the percentage equivalent that the actual team does at the tour.  therefore even the minor teams may get money due to sprint points and mountain climbs.  half the teams are already sold, so check out the previous post and get your entry in.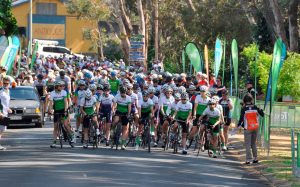 tour of margs – expressions of interest have opened for this years tour of margaret river.  we have secured 3 men's and 3 women's teams, so it should allow us to provide for a decent spread of abilities.  check out the previous post and put your name down if you are interested.  there will be another attempt at a q&a this saturday at the coffeeshop for anyone interested in doing the tomr.  last week the rain certainly affected numbers in attendence, so we will try again.
spr kit – order close tonight for the current run of spr kit.  check out the club kit page for more info about how to login to the cannibal system and order your kit.  remember, you must be a member of spr to purchase kit.
spr aussie kit – are you representing australia at the uwct final this year? do it in style by representing spr as well.  check out the previous post to order your own spr aussie kit for the final. orders close next week, so don't miss out.
bike swap meet – later this year perth will be hosting the pacific youth track cycling tournament. this event will actually cost quite a bit to hold and as such midland are organising a bike swap meet to raise funds.  if you have any old bike parts that you think still have value, then you can register to sell them at this event.  on to of this, it will be held at the velodrome while friday night track racing is one.  buying bike stuff and watching bike racing.  what more can you ask for.  click on the flyer pic to the right for more details.
ladies day – it is the first saturday of the month, so that makes it ladies day.  separate ladies only rides for main 1, 2 & 3.  totally dependant on numbers, but we will endevour to provide an oppurtunity for women, to develop their skills in group riding.
uwct training – the new uwct grand fondo course has been annouced and as such we will be running training rides on sunday.  this sunday will be a recon ride on the new course so people can get used to it.  this will be like a normal sunday group ride with regroups at the top of climbs, etc.  from next weekend until the actual race, the long hills will be a race pace uwct training ride.  check out the previous post for more details.
spr road race champs – the club road champs has been updated after the second pickering brook race.  if you have raced in any of the races listed, see how you are tracking in club points.  the leaderboard can be found in the menu above or here.
ride routes – looking like a nice, but brisk morning for saturday.  hopefully we have seen the last of the inconsiderate saturday morning rain showers that come after a relatively nice week.  ladies rides and uwct recons highlight the weekend.
saturday 2nd july
ride starts under the narrows (cityside) at 5:30am
early lap – earlybird 40.93km spr special
all rides start at coode st carpark at 7:00am
development group –  novice shelley 36.06km spr saturday
transitional – trans benara 39.90km spr saturday
ladies main 1, 2 & 3 – whiteman park 50.4km spr saturday
fast & main groups – whiteman park 50.4km spr saturday
sunday 3rd july
ride starts under the narrows (cityside) at 5:30am
early lap – earlybird 40.93km spr special
all rides start at coode st carpark at 7:00am
development group – coffee ride
short – khna weir 72.23km spr sunday
long – uwct grand fondo final 2016 training
monday 4th july
ride starts under the narrows (sth perth side) at 5:30am
south stock 33.76km spr monday
tuesday 5th july
ride starts under the narrows (cityside) at 5:30am
spr tuesday 36.37km (river ride)
ride starts frasers carpark at 5:45am
development group – interval training kings park
wednesday 6th july
ride starts raffles bike path at 5:30am
interval training – stock road repeats
thursday 7th july
ride starts under the narrows (cityside) at 5:30arm
spr thursday 37.26km (cott & freo)
ride starts frasers carpark at 5:45am
development group – interval training kings park
friday 8th july
ride starts under the narrows (sth perth side) at 5:30am