last weeks blog write up caused a bit of a stir with some people within the club.  some people felt that i may have been targeting them over behaviours that may be considered not in line with the club's ethos.  there was also a question about why it was done in a public manner, i.e. on the blog.  if anyone did feel aggrieved by what i wrote, then i do wholeheartedly apologise.  the intent on putting these type of things on the blog is similar to what i am doing now.  it is all about transparency.  this allows others that may have seen a similar issue but not spoken up feel that there is some action happening.  there were two main issues being addressed and they centred around how we communicate during rides.  the intent of the blog post was just to be a general "catch all" to ensure that all parties understand where the club stands.  it was not a public, targeted approach to disciplining someone.  there have been numerous personal phone calls and emails addressing some of these issues, so we just wanted to ensure the membership knew that we actually do follow up with issues.  how we communicate during rides is extremely important as this sets the tone for how we are viewed.  ever the diplomat, i witnessed rob ramsden come up to someone on this mornings ride and gently explain to them about how they were riding in an unsteady manner and what they could to to correct it.  we all can't be as smooth as rob, but for interaction between any riders in the club, it all comes down to what type of club do we want people to see.
ride leader sponsor – february's ride leader sponsor is Melody Wheels who are a multiple return sponsor for the club.  they are a wheel building specialists in the same way as one might distinguish a medical specialist from a gp.  they do precision wheel building and wheel repairs, and that's the only thing they do.
notice of annual general meeting – the south perth cycle club annual general meeting (agm) will be held on saturday,   23 march 2019 at 9am.  This will be held at Dome Westralia Plaza (5/167 st georges terrace, perth) following the usual saturday ride. please check the previous post for more info especially if you would like to be involved with the running of the club.
spr racing – The Pemberton Classic staged over the March Labour Day long weekend has opened entries. SPR has headed down in numbers for previous years, and this continues to be a great weekend away. The beautiful bushland surrounds, local cafes, pubs, wineries (and a brewery!), not to mention the ENTIRE town getting behind this one makes it pretty special. See previous race reports HERE  and HERE. Check out the event website with links to registration.
Locally, The Ring Criterium Series continues this Sunday at Subi.  Davina Summers will again be mentoring women in the C/D race, so if you are unsure about racing, here is an excellent opportunity to get some "on the job" direction and advice.  entries close tonight and rego can be found here.
the ring reports – race 3 was at northam last weekend and the racing was fast and flowing.  check out the latest race report from the mo in the previous post.
memberships new changes – there has been quite a big change with memberships in 2019.  cycling australia have moved to a new system to keep track of memberships and this has allowed a few new benefits as well.  firstly there are a few different types of licences. for us the two main ones are ride+ and race.  obviously if you want to race, get the race one and if you just want coverage while riding with the club, get the ride+ one.  links can be found here.  while there is a cheaper ride basic option, it won't cover you for much if you have an accident on a club ride.  there is also a new billing system where you can elect to pay monthly instead of annually.  for those that don't appreciate the big hit for a elite race licence, you can split this across the year.  the minimum amount is for 12 months, though, so you still have to pay even if you don't race.  there is also a 7day race licence that replaces the 3 day licence.  this can be purchased online and will be needed for event like the tour of margs, or if you just want to try out a crit or two.  it is only $38 but i am not sure how many you are allowed to purchase over a year.  finally, for those that want to transfer clubs there are two options.  firstly, if you current licence has expired, you now have the option to select a new club when renewing.  for those that want to join or leave spr for a mid year transfer, then you need to contact cycling australia memberships directly as the clubs cannot provide this service any more.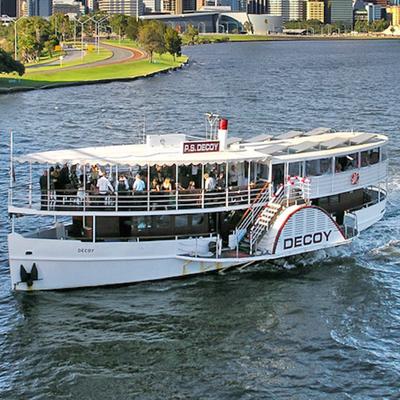 spr 10 year anniversary – south perth rouleurs 10th anniversary celebrations on the 6th of april 2019 will be in the form of not one, but two events! starting at 7am, we will conduct a suitably nostalgic, guided river ride where we will take in some of the significant landmarks and spots-of-significance that represent important milestones of the club's growth and development. in keeping with our south perth heritage, we have secured the PS Decoy to steam us around…you guessed it…a river loop with a difference!  This will be a black-tie evening not to be missed.   see the previous post for more details.
saturday start locations – we have revamped the group start locations on saturday morning.  please have a look at the map so you know where your group will congregate.  this makes it easier for ride leaders to give you a briefing before the ride starts.  see the previous post for more details.
spr juniors – juniors is getting bigger.  more kids, more hill climbs, more pancakes and more bacon.  seriously, pancakes with bacon seems to be the food of choice.  anyway, summer is here so suns out, sons out (daughters welcome too).  under 10's or over 10's welcome with parents.
from the ride coordinator – From the RC: In addition to existing detours and diversions on the Mitchell and Kwinana freeway PSPs, commencing Monday there will also be detours and diversions on the Fremantle PSP. For a moderate degree of detail on all the relevant projects and maps of the detours and diversions click on the following link.
saturday 23rd february
ride starts under the narrows (cityside) at 5:30am
early lap – earlybird 40.93km spr special
all rides start at coode st carpark at 7:00am
junior juniors (under 10 with parent) – kings park juniors 23.72km spr saturday
juniors (10 – 15 yrs with parent) – kings park juniors 23.72km spr saturday
development group –  novice shelley 36.06km spr saturday
transitional 1/2 – spr retro roll 41.60km
fast/main – karrinyup 52.14km spr saturday
sunday 24th february
rides start at coode st carpark at 6:00am
development group – coffee ride – Summer Sundays at Six am (Dec to Feb)
short – brktn weir 82.89km spr sunday
long – carr peet obs 97.72km spr sunday
monday 25th february
ride starts under the narrows (sth perth side) at 5:30am
south stock 33.76km spr monday
tuesday 26th february
ride starts under the narrows (cityside) at 5:30am
spr tuesday 36.37km (river ride)
wednesday 27th february
ride starts raffles bike path at 5:30am
interval training – stock road repeats
thursday 28th february
ride starts under the narrows (cityside) at 5:30am
see previous post for ride groups
spr thursday 37.26km (cott & freo)
ride starts frasers ave at 5:45am
development group – interval training kings park
friday 1st march
ride starts under the narrows (sth perth side) at 5:30am