in the past ten years of the clubs existence, there have been a number of people that have come and gone as their situations have changed.  some have quietly disappeared as they have moved for work and others have just decided that they are not riding their bikes anymore.  way back in 2008 a young mining engineer from germany came to work in my office.  it was mentioned that he rode bikes but hadn't brought his with him, so we scrambled together a bike, helmet, shoes and pedals to get him going. at the time we described him as a "young jens voight" and since we know the german's don't have a sense of humour, i had to explain to him that aussies all love jens, so it was a compliment.  i did a search and the first mention of heiko was a saturday ride way back in august 2008.  back then, the saturday rides attracted about 30 people and were written like a race report.  below is a snippet from the blog post of his first mention –
i introduced heiko, our german vacation student, to the rest of the group and talked him up so everyone thinks he is a young jens voigt……..

…….heiko, held his own well today and showed some glimpses of jens voigt with some strong riding. i think he will do ok.
think he will do okay!!!  what was i thinking.  over the years heiko has transformed into a beast on
the bike.  so much so, that if you are searching the blog for references of him, you need to look for the name "panzerwagon" instead.  now he is moving back to germany and taking louise with him.  some personal reasons have meant that he may be over there for the next couple of years, but hopefully they will be back to perth after that.  if you see him or louise this weekend, make sure you take your chance to say goodbye so they don't slip away unnoticed.
ride leader sponsor –The ride leader sponsor for January is Babylon Pump & Power LTD.  They provide specialist equipment rental, diesel rebuild/maintenance and project support to the resources sector.
notice of annual general meeting – the south perth cycle club annual general meeting (agm) will be held on saturday,   23 march 2019 at 9am.  This will be held at Dome Westralia Plaza (5/167 st georges terrace, perth) following the usual saturday ride. please check the previous post for more info especially if you would like to be involved with the running of the club.
the ring finale – Sunday is the final round of The Ring Criterium Series. SPR has several racers in contention for their Grade champs!!! This week is at Northbridge starting at 12:30, details on the website.  SPR SuperVan will be in attendance. Bring your cowbells.
memberships new changes – there has been quite a big change with memberships in 2019.  cycling australia have moved to a new system to keep track of memberships and this has allowed a few new benefits as well.  firstly there are a few different types of licences. for us the two main ones are ride+ and race.  obviously if you want to race, get the race one and if you just want coverage while riding with the club, get the ride+ one.  links can be found here.  while there is a cheaper ride basic option, it won't cover you for much if you have an accident on a club ride.  there is also a new billing system where you can elect to pay monthly instead of annually.  for those that don't appreciate the big hit for a elite race licence, you can split this across the year.  the minimum amount is for 12 months, though, so you still have to pay even if you don't race.  there is also a 7day race licence that replaces the 3 day licence.  this can be purchased online and will be needed for event like the tour of margs, or if you just want to try out a crit or two.  it is only $38 but i am not sure how many you are allowed to purchase over a year.  finally, for those that want to transfer clubs there are two options.  firstly, if you current licence has expired, you now have the option to select a new club when renewing.  for those that want to join or leave spr for a mid year transfer, then you need to contact cycling australia memberships directly as the clubs cannot provide this service any more.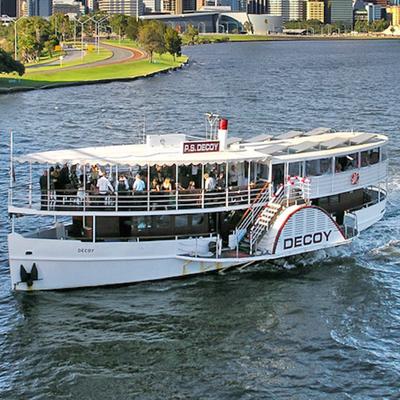 spr 10 year anniversary – south perth rouleurs 10th anniversary celebrations on the 6th of april 2019 will be in the form of not one, but two events! starting at 7am, we will conduct a suitably nostalgic, guided river ride where we will take in some of the significant landmarks and spots-of-significance that represent important milestones of the club's growth and development. in keeping with our south perth heritage, we have secured the PS Decoy to steam us around…you guessed it…a river loop with a difference!  This will be a black-tie evening not to be missed.   see the previous post for more details.  tickets for the river cruise event are now being sold.  check out the previous post for links.
saturday start locations – we have revamped the group start locations on saturday morning.  please have a look at the map so you know where your group will congregate.  this makes it easier for ride leaders to give you a briefing before the ride starts.  see the previous post for more details.
spr juniors – juniors is getting bigger.  more kids, more hill climbs, more pancakes and more bacon.  seriously, pancakes with bacon seems to be the food of choice.  under 10's or over 10's welcome with parents.
from the ride coordinator – a chance of rain this saturday morning, but still looking like it will be warm.  don't forget that the sunday hills ride has now moved back to a 7am start and for the time being there will be no sunday earlybird.  also this sunday the long hills will be a heiko special for his last ride.  there is a lot of climbing, but it centres around kalamunda, so you have options for shortcuts or aborts.
saturday 9th march
ride starts under the narrows (cityside) at 5:30am
early lap – earlybird 40.93km spr special
all rides start at coode st carpark at 7:00am
juniors (with parent) – kings park juniors 23.72km spr saturday
development group –  novice shelley 36.06km spr saturday
transitional 1/2 – trans reabold 38.69km spr saturday
fast/main – tv stations 50.29km spr saturday
sunday 10th march
rides start at coode st carpark at 7:00am
development group – coffee ride
short – wlsh weir 62.23km spr sunday
long – heiko's final hills ride
monday 11th march
ride starts under the narrows (sth perth side) at 5:30am
south stock 33.76km spr monday
tuesday 12th march
ride starts under the narrows (cityside) at 5:30am
spr tuesday 36.37km (river ride)
wednesday 13th march
ride starts raffles bike path at 5:30am
interval training – stock road repeats
thursday 14th march
ride starts under the narrows (cityside) at 5:30am
see previous post for ride groups
spr thursday 37.26km (cott & freo)
ride starts frasers ave at 5:45am
development group – interval training kings park
friday 15th march
ride starts under the narrows (sth perth side) at 5:30am