so if you weren't there at the beginning over 10 years ago, i encourage you to take a bit of a stroll back through the blog to see just how much this club has changed.  this photo is of a typical saturday ride when we probably had only one group and could all sit around the one table at the coffee shop.  nowadays this would be the type of turn out we expect when it is bucketing down with rain.
ride leader sponsor –The ride leader sponsor for March is Babylon Pump & Power LTD.  They provide specialist equipment rental, diesel rebuild/maintenance and project support to the resources sector.
notice of annual general meeting – the south perth cycle club annual general meeting (agm) will be held on saturday,   23 march 2019 at 9am.  This will be held at Dome Westralia Plaza (5/167 st georges terrace, perth) following the usual saturday ride in conjunction with a club breakfast ($15). please check the previous post for more info especially if you would like to be involved with the running of the club.
new kit day – if you ordered kit before the last close off you can grab it from the DOME after the saturday ride this week (23/03).  the boxes will be there between about 9:00am. and 10:15am.
junior jersey policy – In order to further encourage junior participation the Committee has resolved to offer all junior members a free club jersey!  And in recognition that juniors will keep growing, the policy allows for one jersey per year (as  long as they are a member) until 18 years of age. Please see the previous post for more details.
women's crit racing – throughout the entire ring series davina has been riding in c grade to act as a coach/mentor during the races.  nancy and faye have been  the main spr beneficiaries but her services have been for all women that wanted to step up to racing.  at renae's race this weekend and the rccc 10 yr crit, there will be a "come and try" event.  this is a great opportunity for any female rider to get a feel for how crit racing is run without the pressure of a full on race.  davina will also provide in race coaching for C/D grade.  if any spr women are interested feel free to get in contact with davina  as the aim is to increase the number of women turning up to race events.  hopefully this will slowly filter up to an increase in the higher grades as well as teach racing skills and tactics which only makes racing more exciting.
renae's race 2019 – if you have heard or even raced in renae's race but have never understood what the race is about, then claire tyrrell goes through the history of the event for you.  this weekend is a great opportunity for any women that want to come and try crit racing.  please see the previous post for more details.
memberships new changes – there has been quite a big change with memberships in 2019.  cycling australia have moved to a new system to keep track of memberships and this has allowed a few new benefits as well.  firstly there are a few different types of licences. for us the two main ones are ride+ and race.  obviously if you want to race, get the race one and if you just want coverage while riding with the club, get the ride+ one.  links can be found here.  while there is a cheaper ride basic option, it won't cover you for much if you have an accident on a club ride.  there is also a new billing system where you can elect to pay monthly instead of annually.  for those that don't appreciate the big hit for a elite race licence, you can split this across the year.  the minimum amount is for 12 months, though, so you still have to pay even if you don't race.  there is also a 7day race licence that replaces the 3 day licence.  this can be purchased online and will be needed for event like the tour of margs, or if you just want to try out a crit or two.  it is only $38 but i am not sure how many you are allowed to purchase over a year.  finally, for those that want to transfer clubs there are two options.  firstly, if you current licence has expired, you now have the option to select a new club when renewing.  for those that want to join or leave spr for a mid year transfer, then you need to contact cycling australia memberships directly as the clubs cannot provide this service any more.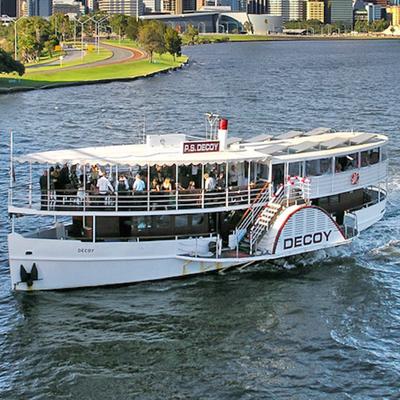 spr 10 year anniversary – south perth rouleurs 10th anniversary celebrations on the 6th of april 2019 will be in the form of not one, but two events! starting at 7am, we will conduct a suitably nostalgic, guided river ride where we will take in some of the significant landmarks and spots-of-significance that represent important milestones of the club's growth and development. in keeping with our south perth heritage, we have secured the PS Decoy to steam us around…you guessed it…a river loop with a difference!  This will be a black-tie evening not to be missed.   see the previous post for more details.  tickets for the river cruise event are now being sold.  check out the previous post for links.
anniversary quiz – To get everyone in the mood for April 6th, we thought it might be a good idea to look back at the last 10 years of SPR history in the form of…you guessed it…a quiz!!  The quiz has been designed to test your knowledge of both the history of the Club as well as current events, people, geography and general knowledge.  There will be prizes for the most number of correct answers down to 3rd place…but there's a catch! To be eligible to win one of the prizes, you MUST be on the PSS Decoy on the night of April 6th; no exceptions!  Entries close midnight April 3rd, 2019! TAKE ME TO THE  QUIZ!
saturday start locations – we have revamped the group start locations on saturday morning.  please have a look at the map so you know where your group will congregate.  this makes it easier for ride leaders to give you a briefing before the ride starts.  see the previous post for more details.
spr juniors – juniors is getting bigger.  more kids, more hill climbs, more pancakes and more bacon.  seriously, pancakes with bacon seems to be the food of choice.  under 10's or over 10's welcome with parents.
from the ride coordinator – It is the AGM this Sat, don't forget to bring your cash for breakfast. To get all the groups back together as early as possible for breakfast and presentations we will be splitting the Main ride into 2 routes. Main 2 and Main 3 will leave Coode st first, followed by Trans, then F, F2 and M1 will take a different direction. Please be prepared to go when your group needs to roll out.
saturday 23rd march
ride starts under the narrows (cityside) at 5:30am
early lap – earlybird 40.93km spr special
all rides start at coode st carpark at 7:00am
juniors (with parent) – kings park juniors 23.72km spr saturday
development group –  novice shelley 36.06km spr saturday
transitional 1/2 – trans canning vale 42.34km spr saturday
main 2/3 – south st 51.23km spr saturday
fast/main1 – holmes rd 50.42km spr saturday
sunday 24th march
rides start at coode st carpark at 7:00am
development group – coffee ride
short – wlsh weir 62.23km spr sunday
long – wlsh weir kal 101.71km spr sunday
monday 25th march
ride starts under the narrows (sth perth side) at 5:30am
south stock 33.76km spr monday
tuesday 26th march
ride starts under the narrows (cityside) at 5:30am
spr tuesday 36.37km (river ride)
wednesday 27th march
ride starts raffles bike path at 5:30am
interval training – stock road repeats
thursday 27th march
ride starts under the narrows (cityside) at 5:30am
see previous post for ride groups
spr thursday 37.26km (cott & freo)
ride starts frasers ave at 5:45am
development group – interval training kings park
friday 28th march
ride starts under the narrows (sth perth side) at 5:30am